GRIMM S. 4 WHAT TRUBEL WEARS
When I got the chance to watch some GRIMM filming in Portland last week I spent a whole day watching Jacqueline Toboni film as TRUBEL. When the filming moved inside the Embassy Suites they continued filming into the afternoon. I took a seat after a while and was so lucky that she came over to say hi and chat a bit. I had to ask her about her clothing she was wearing for the show. She had on a leather jacket, grey t shirt, jeans with holes and black boots. I somehow came to recognize some of her outfit from the end of season 3. I got online and found pics of her from last year and was right. She was wearing the same leather jacket, jeans and boots from last season. She told me that she got the boots when she started filming and has kept them. She looked so great and into her character as TRUBEL. Here's some pics from last season 3 and last week.
Season 3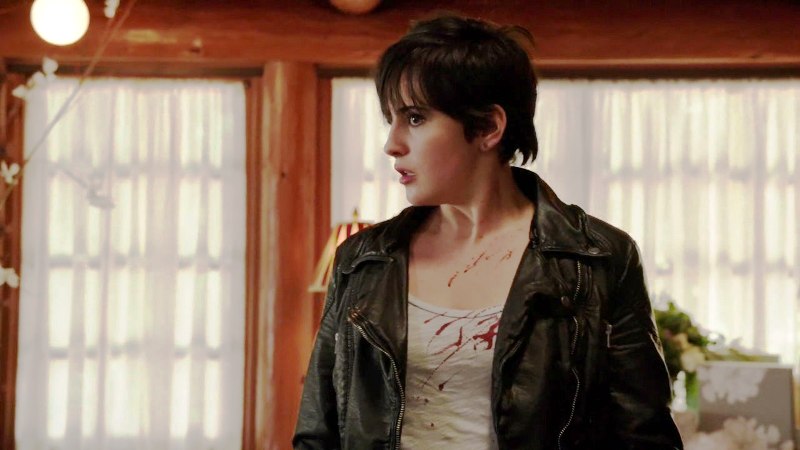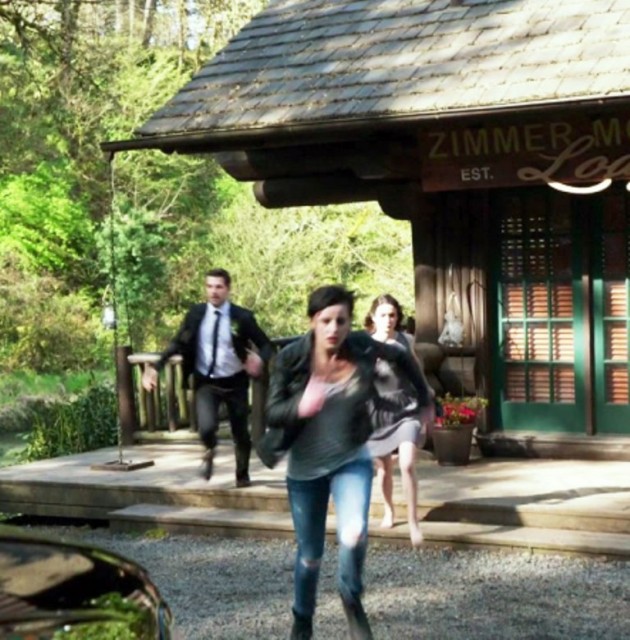 Season 4 Filming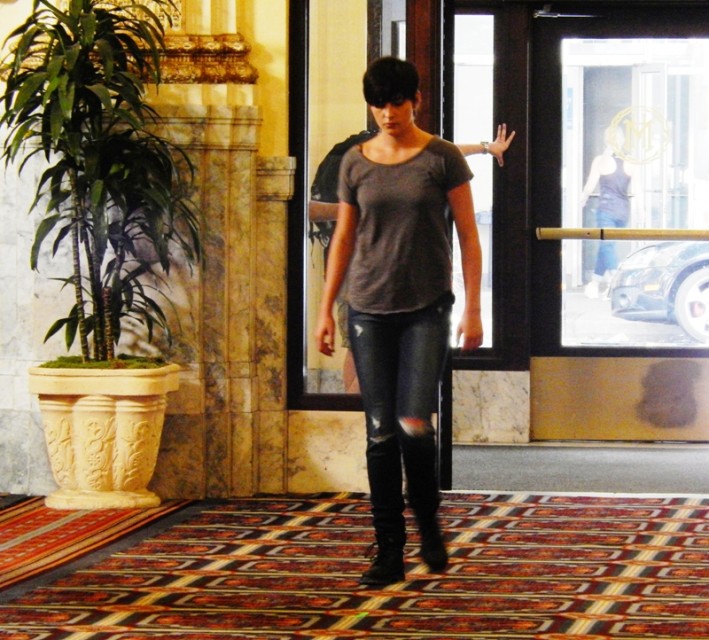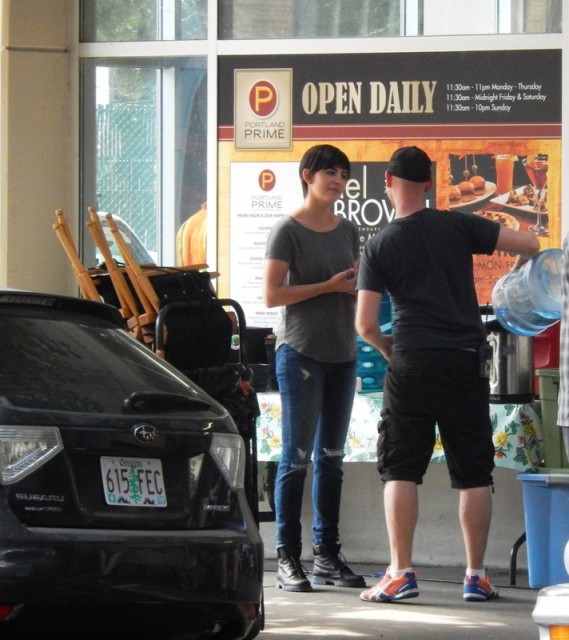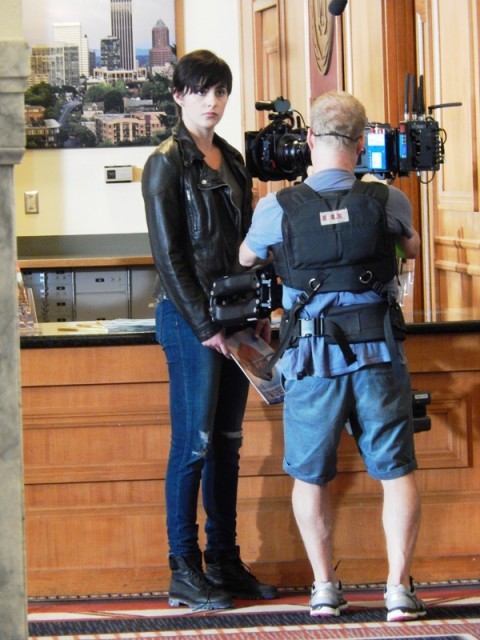 Just realized that her boot lace was untied here. That may be why she tripped one time running up the stairs. It looks like she is wearing the Timberland Womens Premium boot.