The second fight scene rehearsal I got to see today was just across on the opposite corner. It also included the stunt doubles for Jacqueline Toboni and David Giuntoli. While the practice was going on Jacqueline actually showed up carrying a box of dougnuts. She was dressed down in regular shorts and top. She went across the street to watch what they were doing. It was fun to see her with her double as they looked so similar except for their hair. She seemed so much thinner without all her leather jacket and jeans.
After watching with them she recognized me and came across the street to say hello and we go to chat a bit. Took another photo of her "dressed down". She is just so nice and cute. She said she has been here about 2 months and enjoys Portland. She then left for the day. The stunt people continued rehearsing and it was fun to watch.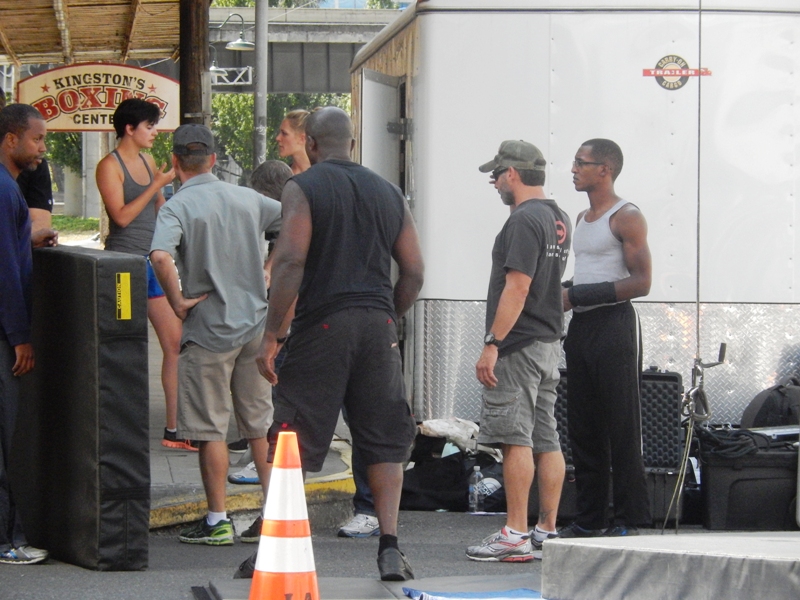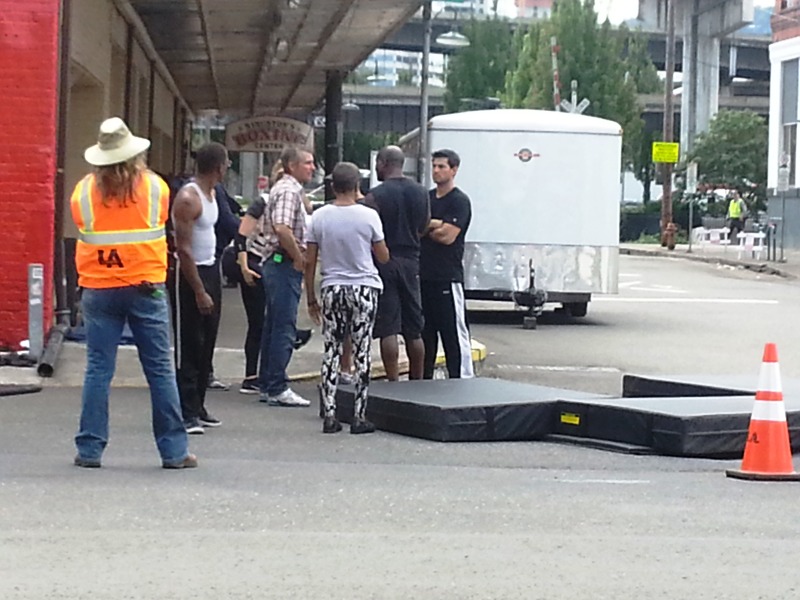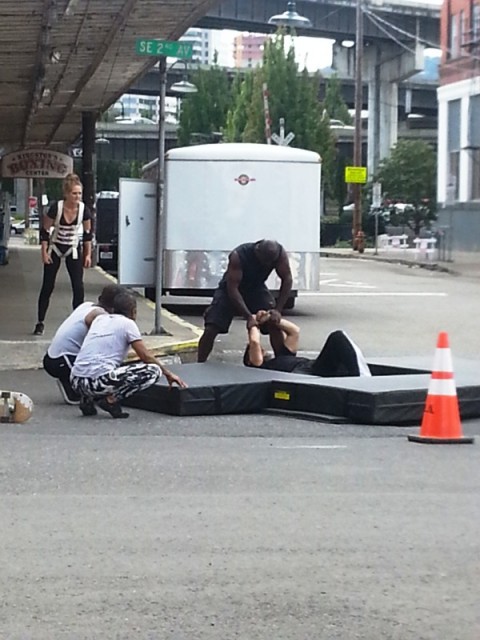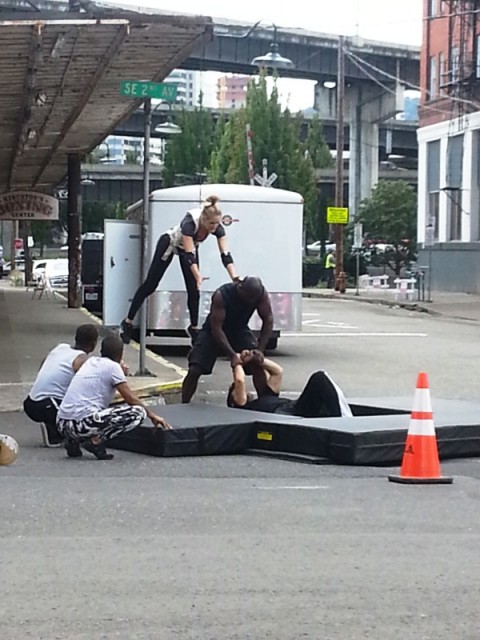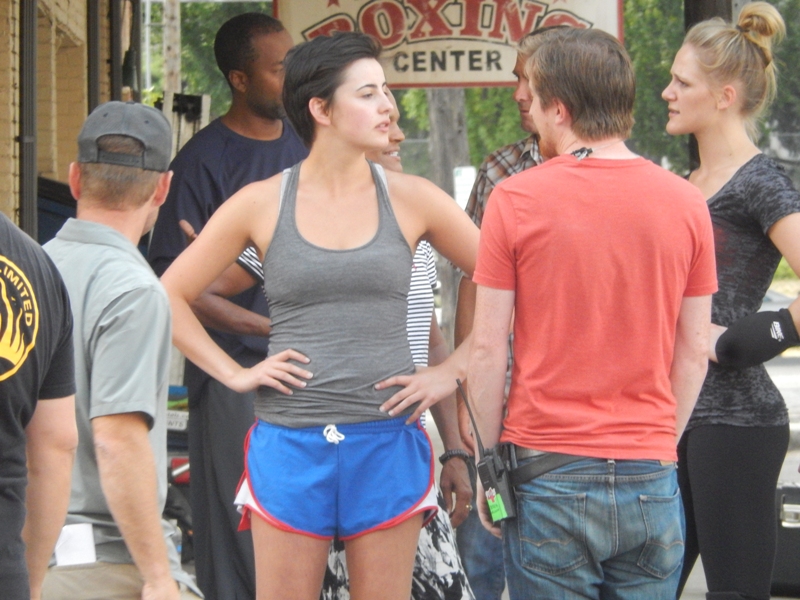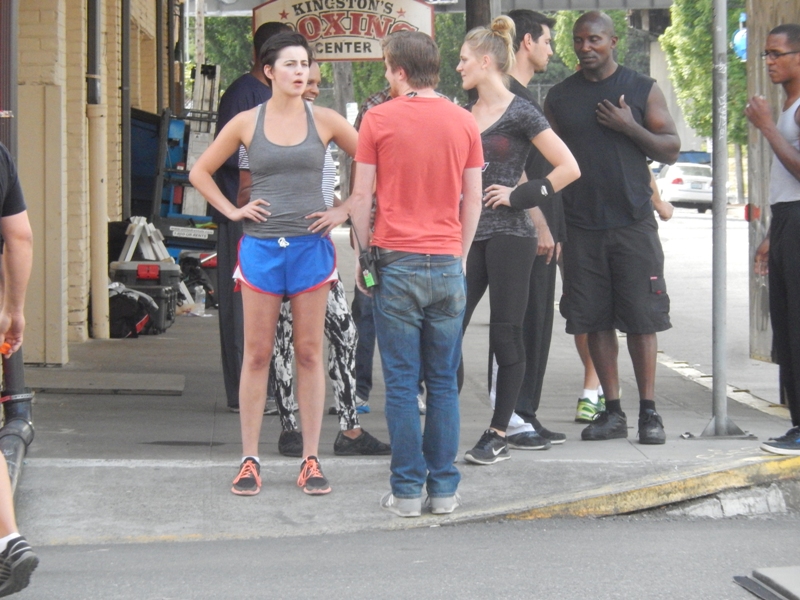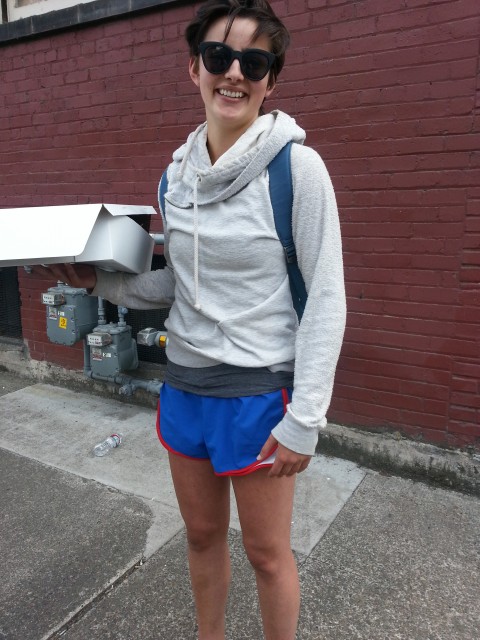 Yes, she offered me a doughnut too!