I started out about 8:00 am heading to Embassy Suites downtown Portland. I parked about a block away and walked to the hotel. I immediately noticed that there were more trucks parked around the block of the hotel. The security people were also out and I chatted with the guy I met Wednesday. He told me they were setting up at the front outside of the hotel and that filming would be early afternoon.
I walked around to the front and saw that they were working on setting up the hotel and equipment. I got some coffee and walked thru the lobby and noticed some décor changes happening. I decided to sit in the lobby and just enjoy watching it all get set up. As the time got later more people were busy getting the hotel ready for filming. Then I heard that they were filming out front on the street first. I went then out to the front entrance and just stood against the building. Shortly after I noticed Jacqueline Toboni (Trubel) come around the corner ready to start filming. There was also another actor that was working with her that I didn't recognize. I assumed the other actors were not filming right now. I did find out that two of them would be working later inside the hotel.
I don't want to reveal the storyline so I will just say they were filming on the street and then inside the hotel lobby. During the day I was able to move freely and take photos and videos. They never asked me to move or stop photos. They did ask that I not reveal storyline photos until the episode is released.
I met several of the crew including the medic, lighting director, hair and make-up women and several of the production assistants. I also spoke with the Embassy Suites Manager as she was on set all day overseeing the hotel. She said this was the first time the hotel had been used for filming GRIMM. I really thought the interior décor was perfect for the show.
As the afternoon shooting continued I knew that when they were done using the lobby area they were going to move to use some of the rooms and hallways. I wasn't sure if I could continue to watch along so I started to think I was finishing up. I asked one of the production assistants if there would be a break or if I could have something signed by Jacqueline Toboni. He said he wasn't sure and would check if there was any time. I was not hopeful about it happening.
As I sat at a table watching I turned and was shocked to find her sitting next to me. She had come over when I didn't see her. I was so star struck that I couldn't even think what to ask her. She thanked me for coming all day to watch. I tried to think what to ask and then asked for her autograph. She signed my phone case for me. I told her how much I loved her style on the show and her character. I pointed out her boots she had on today and that they were so cool. She said she had them for her first episode and has kept them ever since. She said they try to keep her style close to her character. Also that when she arrived on the show she had no clothes with her and that Juliette had to go shopping to get her some clothes.  Today she had on jeans, grey t shirt and leather jacket with lace up black boots. Very Trubel. I also commented about her hair and how she uses her eyes. She said she tries to look down a bit with her hair over her eyes. During the filming I noticed that she looks out from under her hair frequently while spying on the other actor.
We also chatted about her background and childhood. She is from San Francisco and grew up in the Catholic schools. She also performed in the Young Conservatory at the American Conservatory Theatre (ACT). She then graduated from the University of Michigan with a BFA Theatre class. She also studied at many theatre programs. She was discovered while a student and she left before graduating to accept the role on GRIMM. It was pretty exciting to meet her after watching her work all day filming. Even though she is pretty new to GRIMM she is one of my favorite characters. I love how she has developed Trubel and how she interacts with the other characters in the show.
DAY 1 FILMING
DAY 3 FILMING
MORE PHOTOS ON TWILIGHTGIRLPORTLAND FACEBOOK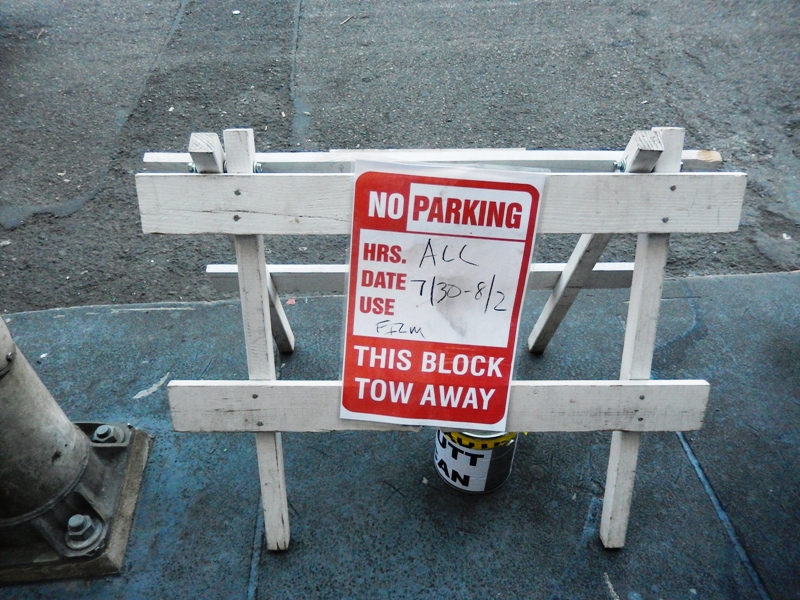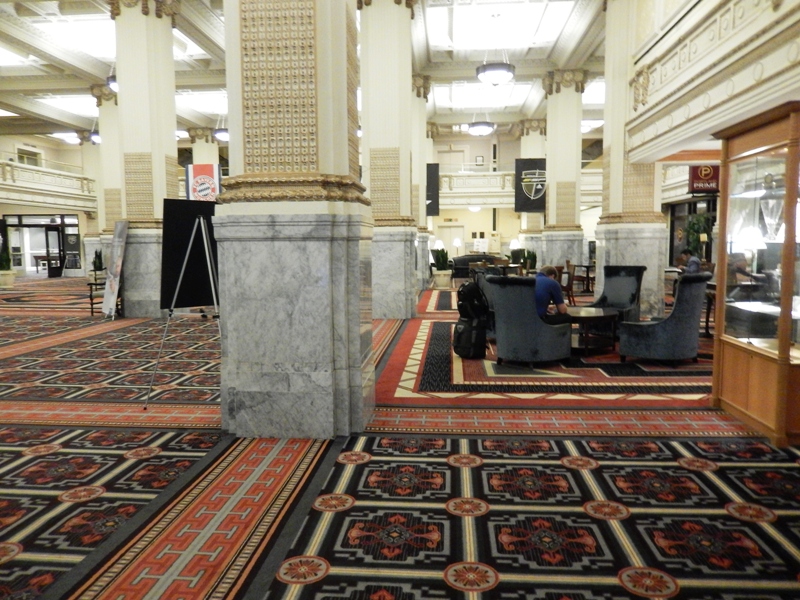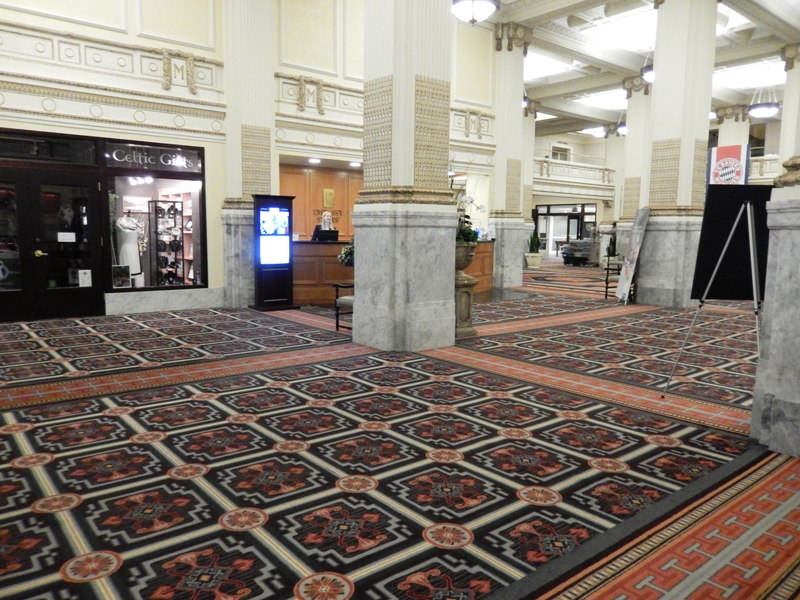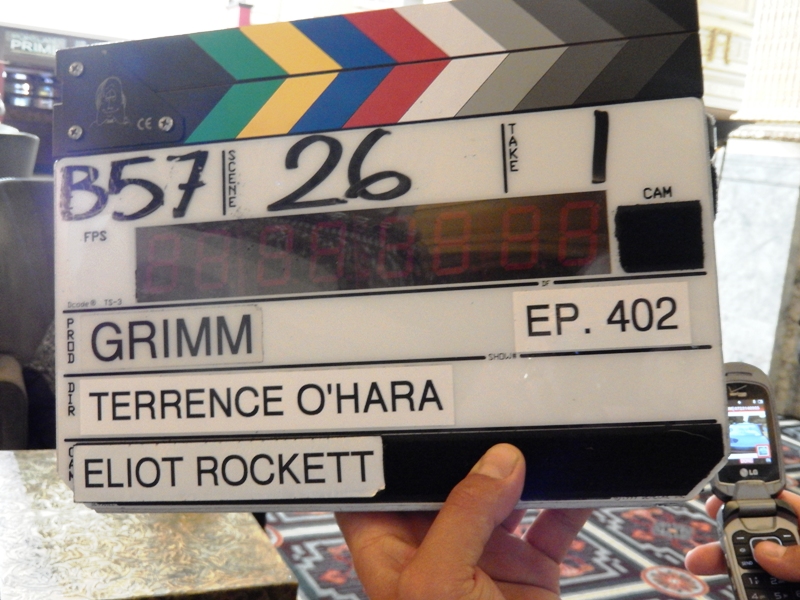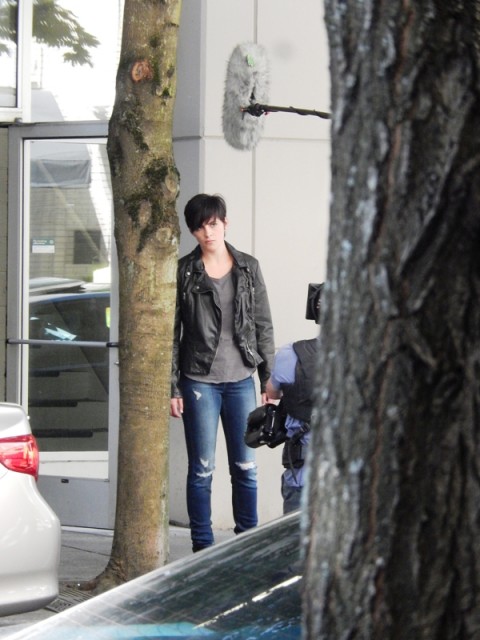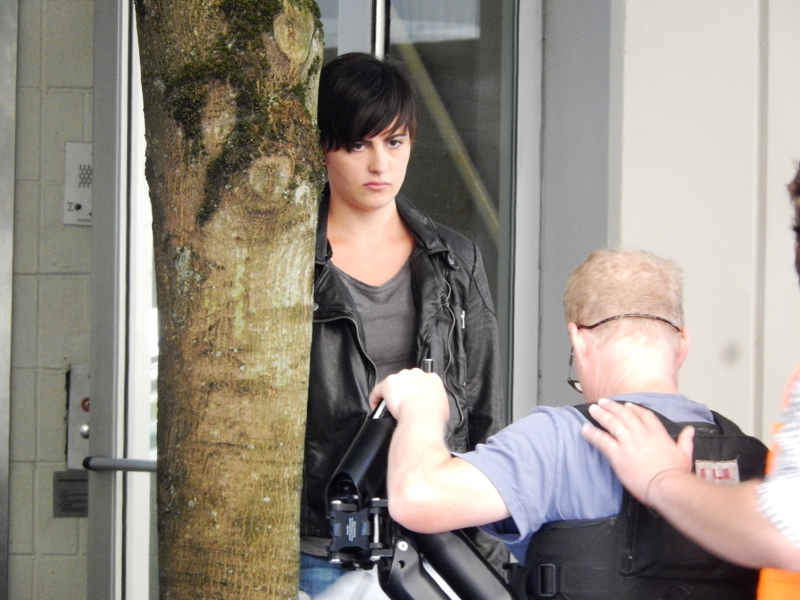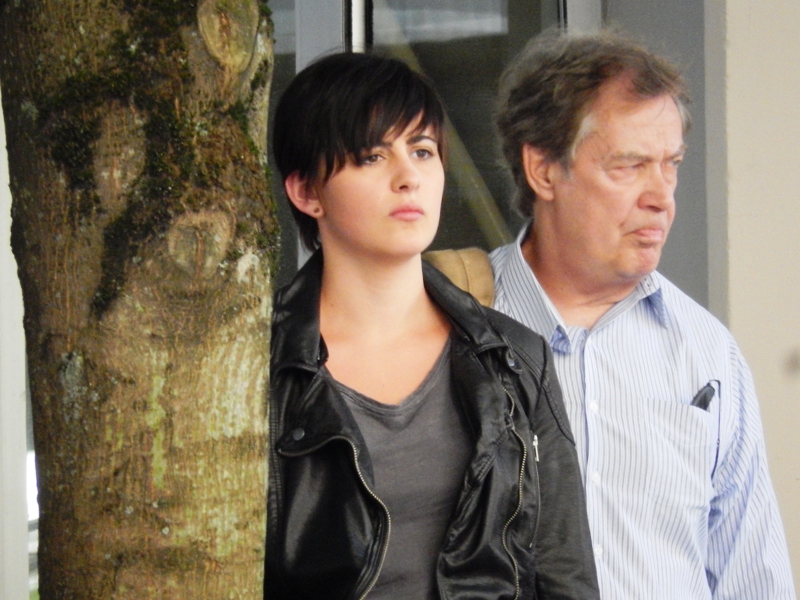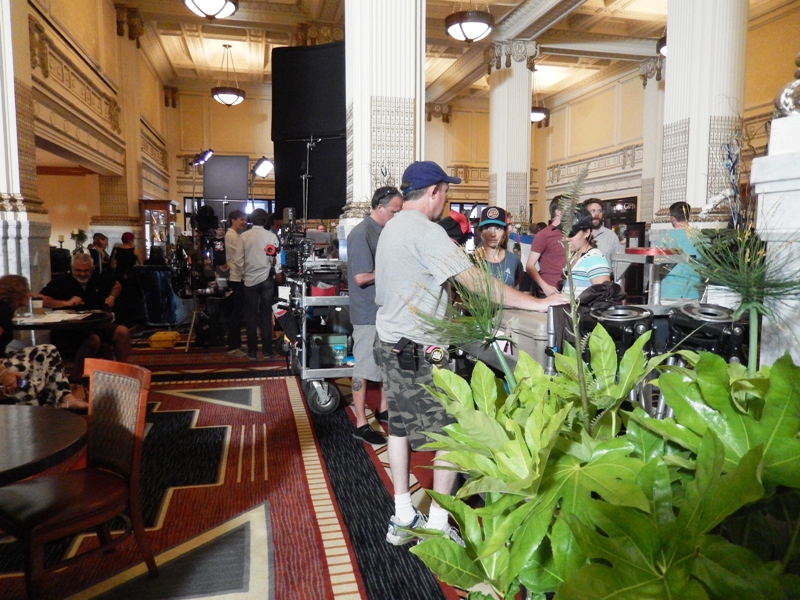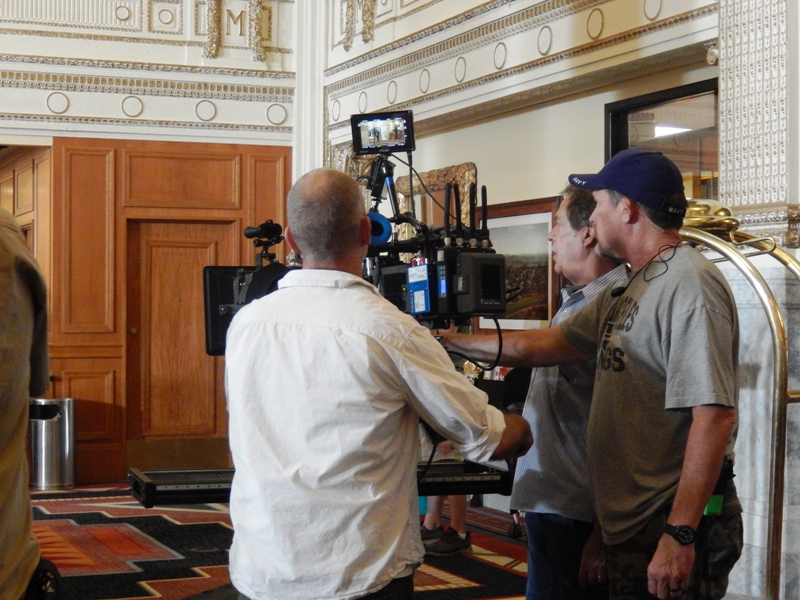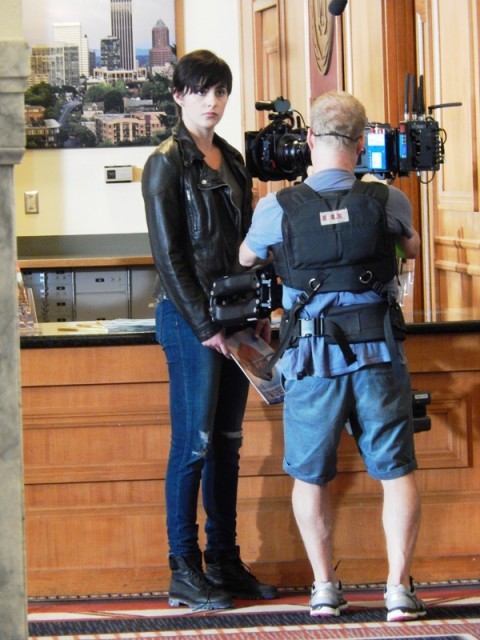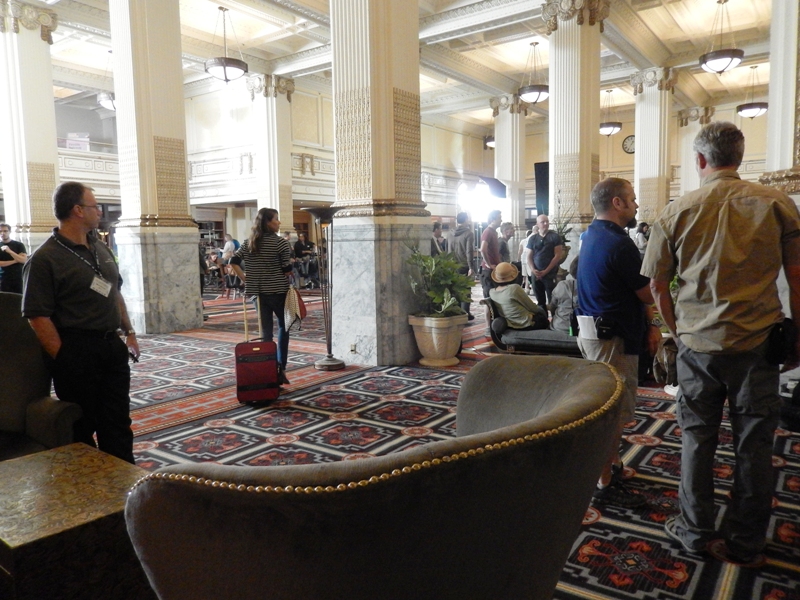 Of course I had to find a Twilight connection and actually found more than one. The semi truck parked outside had a listing of the movies the company had worked on running along the length of the truck. I noticed first the three seasons of GRIMM. As I walked along I also noticed TWILIGHT in 2008. While I was talking to the crew during the day one of the men mentioned that he did special effects work and had worked on the first TWILIGHT movie here in Portland. I immediately asked where he worked and he said all the locations in the movie. I knew there had to be some connections.